Parents need access to their Harmony account to complete the various registration forms.

Parents of previously-enrolled JGSC students

Log into your existing Harmony Family account to register each child. Select "menu", then "online registration".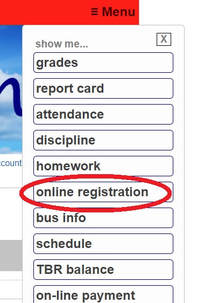 Complete the various registration forms for each child.​ Registration is not complete until all items have a checkmark next to them.

For Parents of New-to-JGSC students

OPTION 1: If you already have a Harmony account

Log into your existing Harmony Family account account and click on "manage account".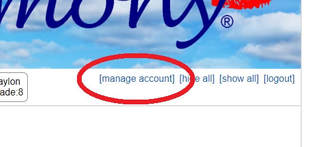 Enter the "Student Registration Code" you received by email a few days before registration opens, along with his or her date of birth.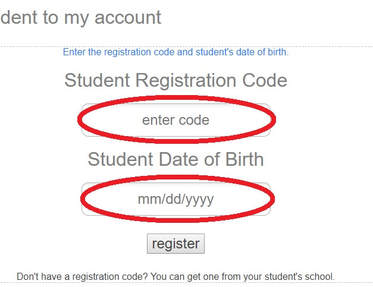 Click on "register." Your child is now added to your account. You will be able to complete registration forms, see assignments, attendance, report card, and other information.

Need your registration code? ​Email This email address is being protected from spambots. You need JavaScript enabled to view it.. Please include your name, child's name and building.

OPTION 2: If you have no Harmony account and want to register a new, incoming student:

Step 1: Create your Harmony account: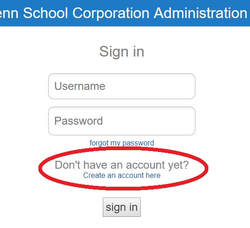 Enter your first name, last name, and email address.
Enter a username. This may be your email address if you wish. Please remember your username and password!
Enter a password.
Type the same password again to confirm you have entered it correctly.
Click register.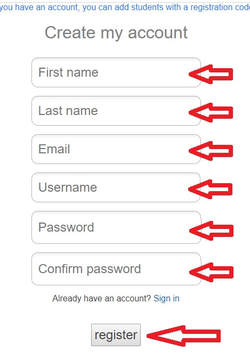 STEP 2: Add your child to your Harmony account

IF YOU HAVE BEEN GIVEN A REGISTRATION CODE via email or from your school office, log into your account and click on "manage account".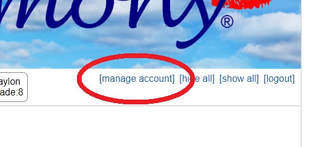 Enter the Registration Code that you received via email, along with your child's date of birth ​and click on "register."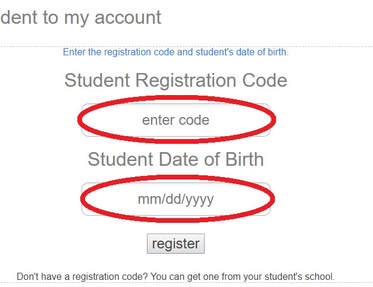 Your child is now added to your account. You will be able to complete registration forms, see assignments, attendance, report card, and other information.

​Need your registration code? ​Email: This email address is being protected from spambots. You need JavaScript enabled to view it.. Please include your name, child's name and building.
​
Option 3: IF YOU HAVE NOT PROVIDED YOUR SCHOOL WITH ANY INFORMATION ABOUT YOUR CHILD, to begin the enrollment process, log into your Harmony account, click on "manage account" then click on "I need to enroll a new student" and follow the prompts.





Once your school office adds your child to Harmony, they will send you a registration code so that you can add your child to your account (See STEP 2 above) and you can then complete registration forms, see assignments, attendance, report card, and other information.

​​Multiple children may be added to a parent account. To do this, click on "manage account" and add the Registration Code and DOB for each of your children.